Golf Bogliaco Academy
Passion with traditional and innovative training programmes on Lake Garda
The method
"FOREVER IN THE GAME"
The training program of the Academy, under the guidance of the PGA Professional Masters Luciano Tavernini and Lars T. Küpper, offers the best environment to start or continue your Golf journey on Lake Garda. Traditional technical teaching is supported by latest generation technologies such as Flightscope X3 Fusion and 3D Biofeedback K-Vest.
Luciano Tavernini
His life in the golf world began right here in the late '50s, when he covered the role of caddy and played golf in the spare time.
As a young caddy and then as a young teacher, he accompanied many famous people visiting Lake Garda, at a time when the Golf Bogliaco was the only Golf Course on Lake Garda.
Tavernini worked his way up to become a PGA Master:
- he took courses in Rome, at Golf dell'Aquasanta, to become a student and then a coach, with Pietro Manca and John Jacobs as mentors.
- He was assistant of the PGA Masters Renato Zanini in Bogliaco and Rodolfo Gallo in the Cortina Golf Course.
- He has been coach at Golf Bogliaco since 1972.

In the 90s he started working with the Italian PGA as a Councilor and then became a Federal Councilor, representing the Italian golf coaches from 2000 to 2012.
He has taught golf to 3 generations of members of the club and he is now Honorary member of Golf Bogliaco.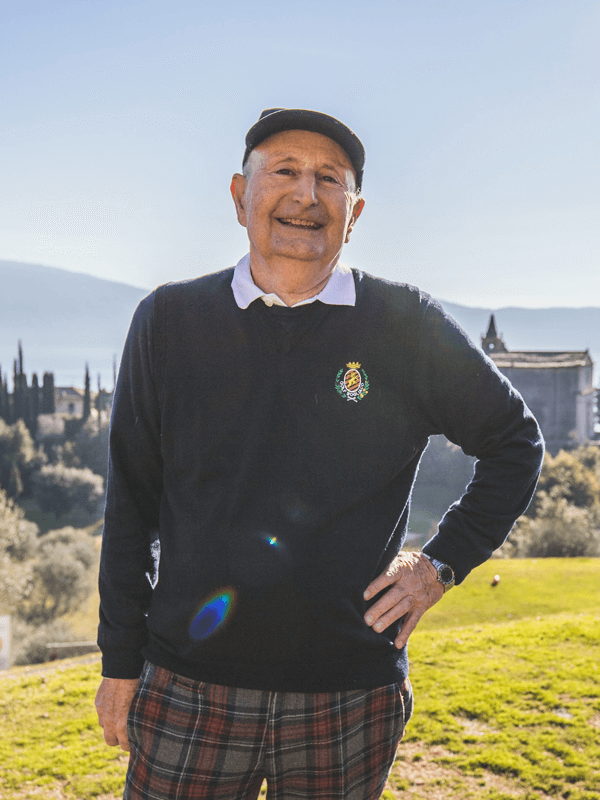 Lars Tobias Küpper
He has been a PGA professional teacher for 13 years, and has put passion and satisfaction into teaching golf through traditional and innovative methods.
He developed the LTK Golf training concept (Logic - technique - art) and invented the "Feel It Stick" to help beginners improve their movements more quickly and easily. In 2013 he founded the Golf brand "ForeverInTheGame" and in February 2016 he opened a YouTube channel dedicated to the world of golf. As a professional player he has collected international experience on the Pro Golf Tour, the Alps Tour and other professional tournaments.

His experience as a coach includes the following collaborations:
- 2005-2007 Royal Saint Barbara's Golfclub
- 2007-2008 Indoor Golf Signal Iduna Parc
- 2008 Golf Bogliaco
- 2009-2014 Golfclub Paradiso del Garda
- 2015-2017 Royal Saint Barbara's Golfclub
He is available for lessons in Italian, English and German.